China Resettable Fuse Manufacturing
Resettable Fuse Manufacturing
Resettable fuse is my company's own development of over-current protection components, my company am using the high molecular organic polymer at a high pressure, high temperature, vulcanization reaction conditions, adding conductive particles doped material, Manufactured through a special process. The basic steps include: weighing, mixing, dehydration drying, (dry press made into a round, rectangular, round, honeycomb blank) aging, testing and testing process. encapsulated with flame retardant epoxy or polyester film conforming to UL94V-0 or IEC95-2-2. you can customize your desired product parameters. by reading our different product manufacturing services, learn how we can ensure product quality standards, please contact us for quotation or free samples.
What Is Resettable Fuse?
The resettable fuse is an overcurrent protection element that replaces the normal current fuse and can be automatically reset after disconnection. Resettable fuse is made of a polymeric material filled with carbon black particles, this material has a certain conductivity, thus being able to pass the rated current. if the current through the resettable fuse is too high, its heating power is greater than the cooling power, at this point the temperature from the recovery fuse will begin to rise, while the polymer matrix in the resettable fuse begins to expand, this will separate the carbon black particles, and lead to resistance rise, thus very effectively reducing the current in the circuit.
Resettable Fuse Characteristics
1, Because the polymer PTC resistance is recoverable, and thus can be repeated multiple use
2, Polymer PTC thermistor can be used for computers and their external equipment, mobile phones, battery packs, telematics and network equipment, transformers, industrial control equipment, automotive and other electronic products, there are over-current or over-temperature protection.
3, Polymer PTC thermistor and ceramic PTC thermistor is the difference between the initial resistance, action time and size difference. polymer PTC thermistor size is smaller, lower resistance, while faster response.
4, Storage time is long.
5, PTC thermistor can be used in parallel, advantage is to reduce the resistance and increase the holding current.
Case Study -

PTC Thermistor

Chip Sintering Process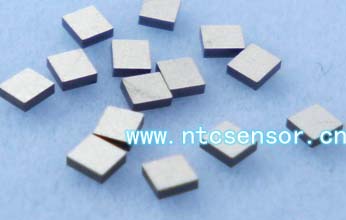 Resettable Fuses Of Different Sizes Sealed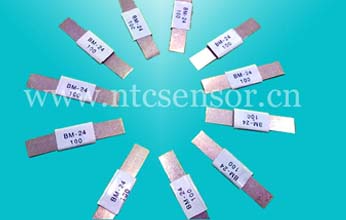 According to the material can be classified, polymer PPTC and ceramic PTCR two over-current protection components, polymer PPTC according to the package can be divided into:Lead plug-in, and SMD patch.
Lead plug-in PTC resettable fuse are classified according to voltage: 600V, 250V, 130V, 120V, 72V, 60V, 30V, 24V, 16V, 6V
SMD polymer PTC self-healing fuse package size: 0603, 0805, 1206, 1812, 2920, 1210.
Quality Inspection
We pride ourselves on providing you with quality self-healing fuse components. we can work with you to achieve your desired goals and results. We have strict factory inspection standards, to provide all product inspection reports, and product production process and record of responsible persons.
1, can break 6,000 times and still have the ability to PTC;
2, holding the overcurrent tripping protection state 1000 hours and still have the ability to PTC.
3, withstand voltage capability test ----Apply high voltage test, eliminate of low pressure products, it is safe to ensure that the PTC thermistor is below the maximum operating voltage (Vmax)
4, resistance to current capacity ---- cycle off the test, you can all eliminate of the early failure of the product.
Start Your Next Resettable Fuse Selection
Our resettable fuse engineer at your service, to provide professional protection components technical parameters for your product development, from product selection to product installation, so that your products faster access to the market to provide technical support, please contact us for free quotes and design reviews.